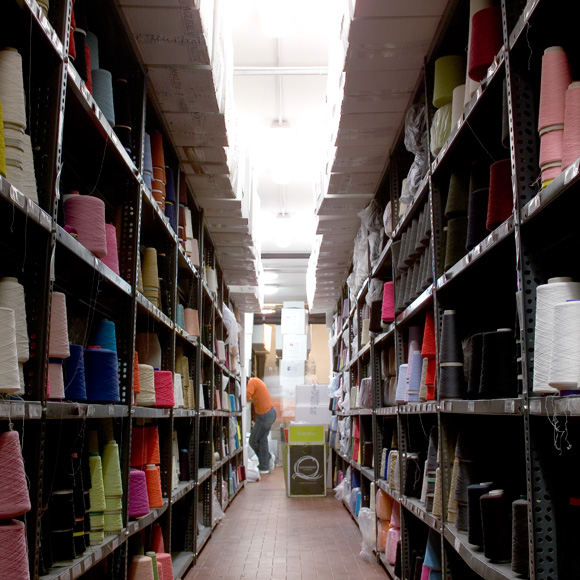 Cruciani is a modern and highly refined brand offering knitwear collections. It was established in Persia in 1966. Nowadays many well-renowned stores around the world offer Cruciani products, promoting the rapid increase of its brand image within the high-quality knitwear market.


Cruciani works proactively in the development of new materials, and all manufacturing stages are performed in-house, including spinning, dyeing, and sewing. The brand offers a wide range of product series, including a series that applies a variety of processes to cotton material, a series that makes the garments look as if they had been knitted with a printed pattern (Stampato), a luxury series featuring top-quality handmade cashmere knitwear from Inner Mongolia, and more...


The silhouette of Cruciani garments are based on a tight fit. Cruciani knitwear has been designed to fit perfectly to the line of the body, with the distance from the shoulders to the arm holes being slightly on the small side. The brand's proposition promises to provide the absolute best in comfort, offering a perfect fit and ease of movement similar to that experienced when you put on a high-quality handmade jacket, whether you are wearing it on its own, or when using it as an inner layer within a coordinated outfit.


In addition, Cruciani also places great importance on design. The design team travels around the world in pursuit of new design ideas and inspirations for the following season. In order to give birth to the Cruciani brand, -ensuring that its design has a modern feel without being too eccentric or even too classic- the garments have been created by paying great attention to their detailed balance and design.


Cruciani constantly strives for the absolute best in quality and the newest of materials, based on modern styles with classic undertones, always aiming to preserve a perfect balance in the highest of dimensions.